Torque Engineering Australia Pty Ltd, based in Perth, Western Australia, provides a wide range of specialist equipment and engineering solutions primarily to the Offshore Construction and Mining Industries such as Launch & Recovery Systems, Flexible Lay Equipment, Powered Umbilical Reelers and Winches & Single Point Mooring Systems for offshore Import / Export Terminals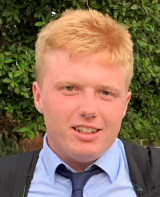 Sandy Spiers – Director
Sandy is B.Sc Actuarial Science graduate from John Curtin University.
Sandy has developed useful mathematical models to govern maintenance schedules of critical plant
He is a keen windsurfer and outback explorer

Joe Wengrowe – Technical Manager
Joe is an accomplished and specialist marine infrastructure expert with 32 years experience in the civil, marine and Oil & Gas Offshore service industry.  Joe has delivered state-of-the-art and complex projects, both nationally and internationally and has a performance history of providing innovative, technically sound and commercially viable methodology strategies. 
Joe has worked in various functions including design engineer, site agent, resident agent, project engineer, project manager, regional manager, area manager.  He is experienced in operational management, project management and business development in many countries, including Europe, West Africa, Southern Africa, Australia and South East Asia.
While with CMR, Joe was a member of the Construction Tender Team with specific responsibility for preparing method statements and execution plans and schedules for the installation of rigid inclusions, stone beds, caissons, return quay and the infill behind the caissons for the Durban Container Terminal.
While with Boskalis, Joe was responsible for marine subsea operations at various West African and Asian sites.  He was manager of subsea operations at Smit Subsea Africa (now Boskalis), and as a result has acute understanding of underwater construction methods and operations including commercial diving, stone bed installations, dredging and offshore piling.
Ian Bavin – Installation Manager
Offshore Construction Manager / Saturation Diving Supervisor – CSR – with >20 years in the management and supervision of offshore and subsea projects focussed primarily in the Oil & Gas industry
Diving / Project Manager – Muhammad Charles Mok
Marine Engineer / Commercial Diver / CSR / Dive Supervisor
Asrul Hassan – Field Engineer
Mechanical Engineer / Offshore – Subsea Engineer
Keith Long – Engineering Manager
Mechanical design engineer with over 25 years experience applying API, DNV and ABS standards to turnkey solutions in the Oil and Gas industry. An enthusiastic and results driven design / project engineer with many years of experience in a high-tech engineering environment.
Key Areas of Expertise
3D Design (Autodesk Inventor & Solidworks inc. FEA).
2D Drafting & Design (Autocad)
API Q1 (Design & Manufacturing) ISO 9001
3D Design (Autodesk Inventor & Solidworks inc. FEA).
NDT, Load Test, Pressure Test & DT Coordination
Pressure Vessel Design (PED5500, TUV, ASME IIX) Design to ABS, DNV & API
Review & Approve Clear Technical Designs & Drawings Prepare & Present Technical Data
Participate in HSE Initiatives, START, JSAs & Risk Assessments
Familiarity with Well Completions, production, Pressure pumping and Tubular services.
Understanding of Subsea Environment: Materials, Cathodic Protection, Corrosion, Calcareous Deposits.
Technical Publishing (Internationally) International Consultancy Staff Consultations
Offshore Experience (Supervision and Engineering Surveys)
Safety Audits Offshore