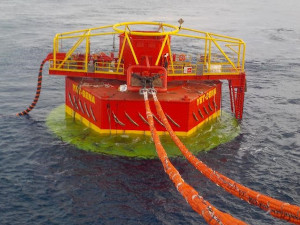 Torque Engineering and their partners & management have been involved with the installation and maintenence of offshore terminals since 1985. During this time we have executed a number of EPCIC projects and carried routine and emergency interventions.
In January 2019, Torque entered in agreement with SPM Terminals Pty Ltd in Australia where we have the right for marketing their CALM buoys globally
An attractive option for using the SPM Terminals buoys is we can offer a "flat pack" solution where the steel is prepared in Indonesia and shipped to the country of installation where the components are assembled, tested , painted and launched.